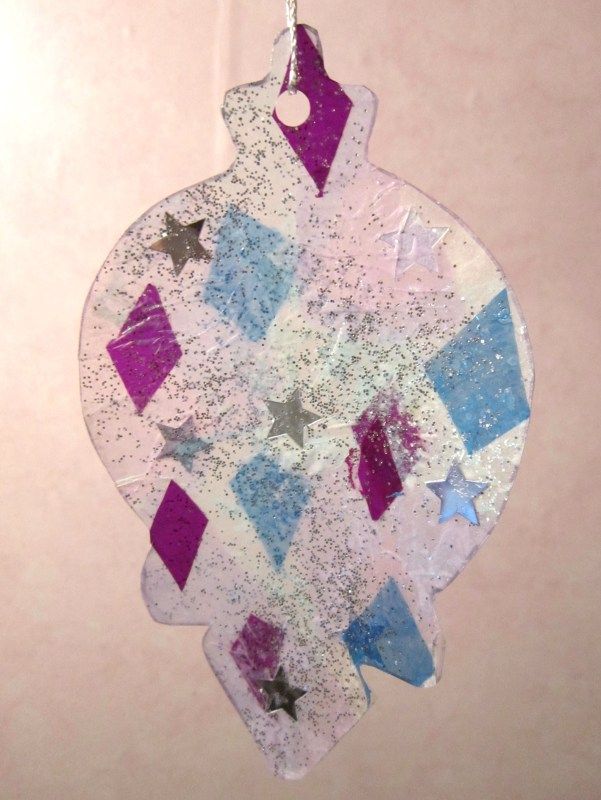 This one's for the kids.
Specifically the kids in my Mum's class as this is an activity she came up with for them, I just made the example for her.
Here's how they'll be making a shiny Christmas ornament.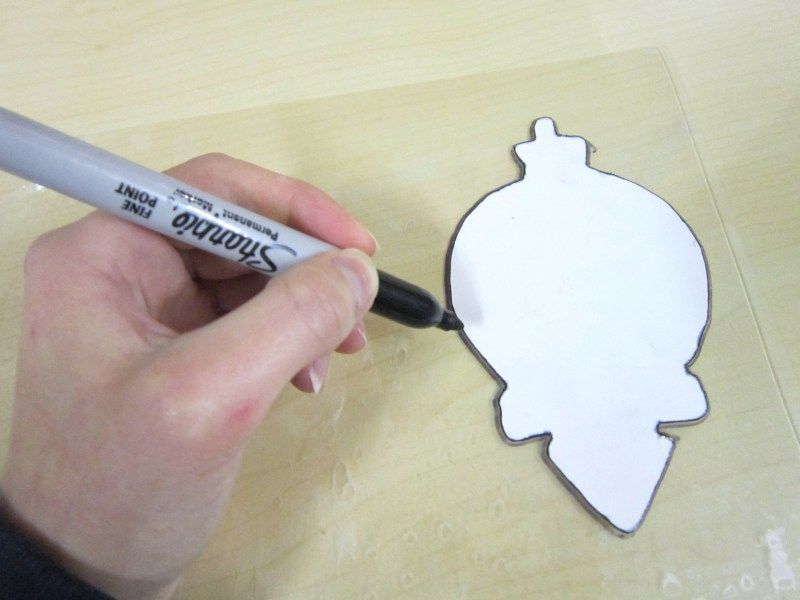 Draw around an ornament template with a permanent marker onto a piece of plastic.
Or you could freehand it - go crazy!
I used a piece of laminate but any clear plastic packaging would work.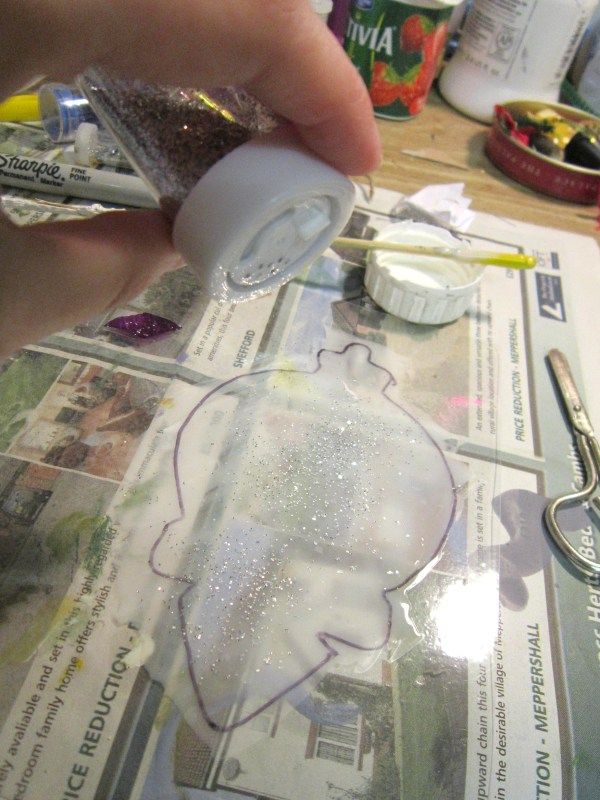 Start the decorating by covering the plastic in glue and shaking on some glitter.
Lots of glitter.
Then add more glue and bits of tissue paper, shiny paper, sweet wrappers, and more glitter.
When the glue has dried cut out the ornament, punch a hole in the top and attach some shiny thread.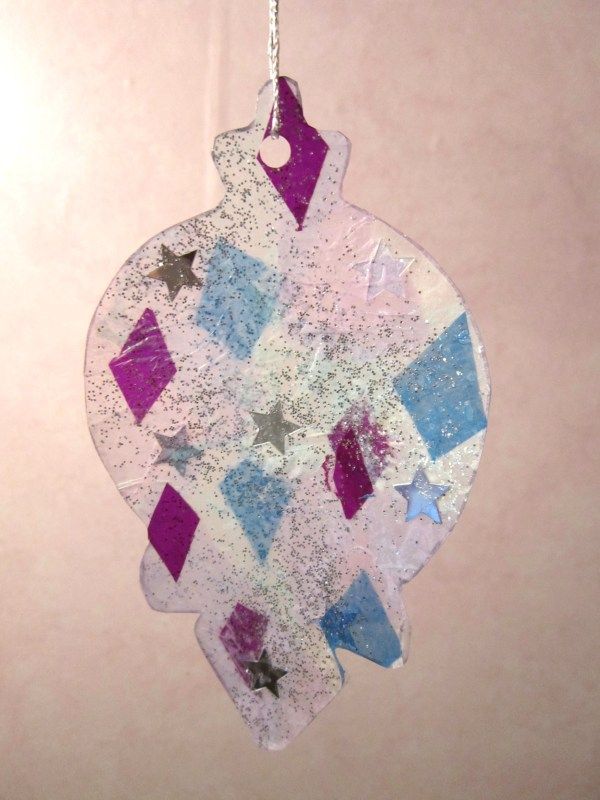 This would look great hanging from the Christmas tree, but I can't show you that because we haven't put ours up yet!
Check out all that glitter.
Shine bright like a diamond, y'all.