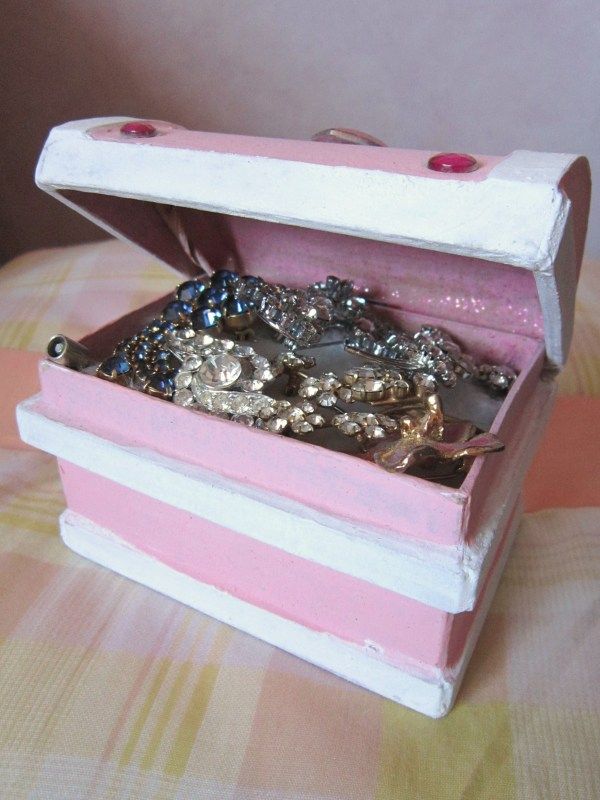 When my Grandma died in 2008 (aged 101 - good going!) I got some of her brooches.
They're some serious bling!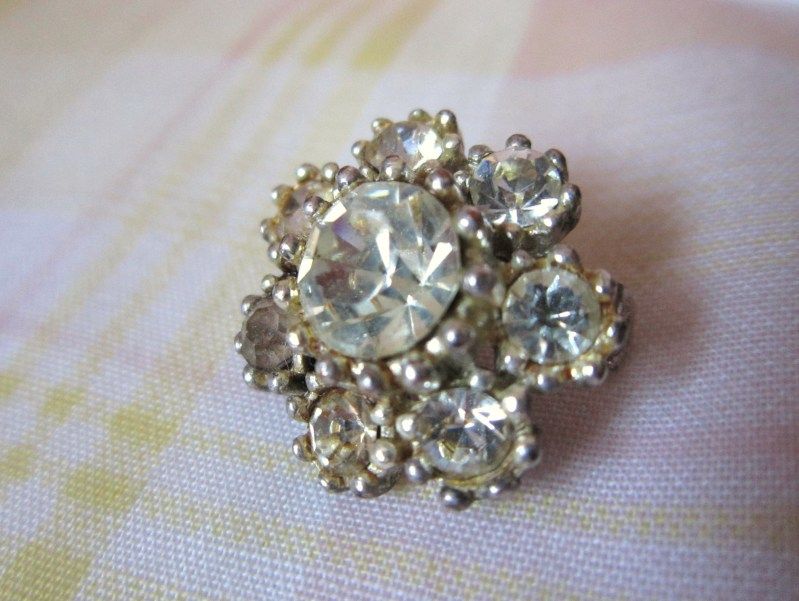 I love this little shiny-fest, but the pin on the back is broken, so I thought of an easy way to still wear it.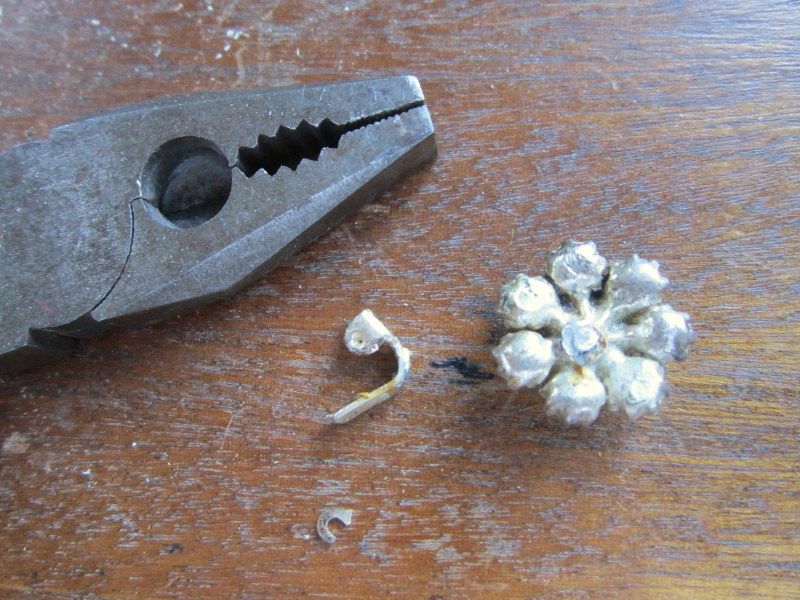 I pulled off the broken back with a pair of pliers.
Then using my trusty E6000 glue I stuck a ring blank to the back of the brooch.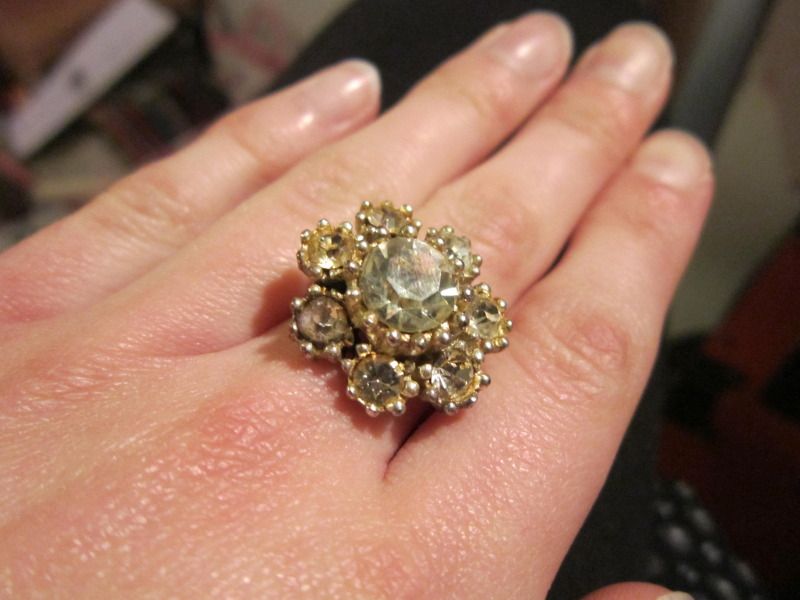 And there we go. The fanciest ring in town.
Have any of you been doing any up-cycling recently?