If I'm going to be
making planets
, then I'll need some aliens to live on them.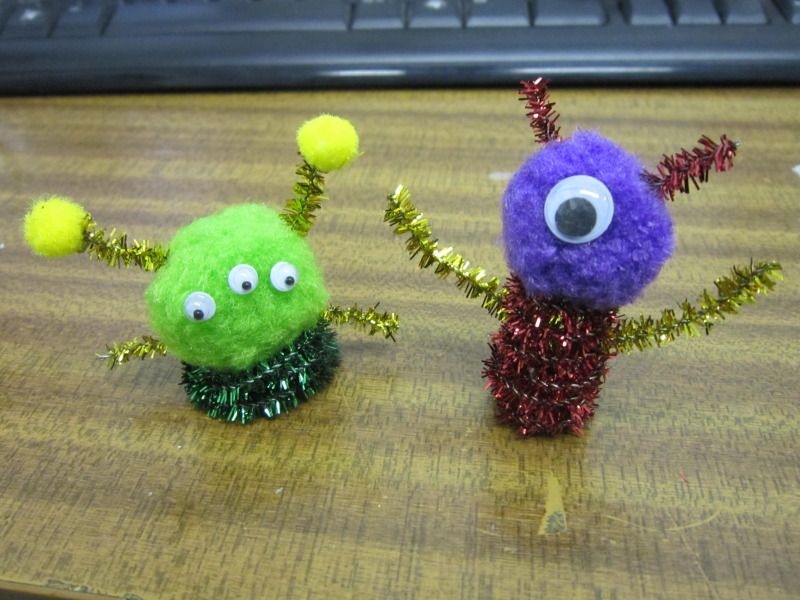 Check out these little guys!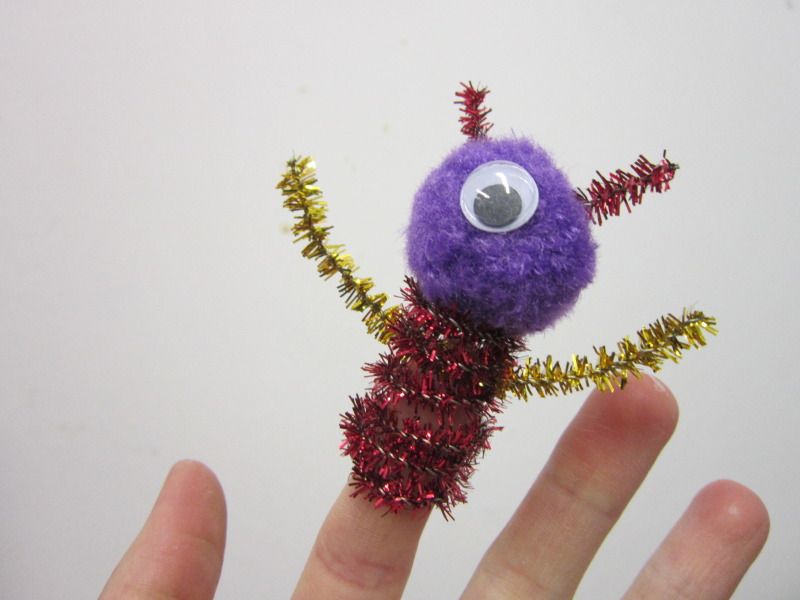 If you make the alien by wrapping the pipe cleaner around your finger then it doubles as a finger puppet.
I experimented with putting tissue paper over the string balloon which creates an interesting texture for this guys to hang out on.