Everyone loves a shirt sprayed with bleach at the moment, right?
Well I saw and idea on
Manzanita
to put some lace over the shirt and spray bleach over that so you get the pattern of the lace.
Well, I tried it but by spray bottle got a bit drippy so the lace pattern was ruined by bleach blobs.
Fail!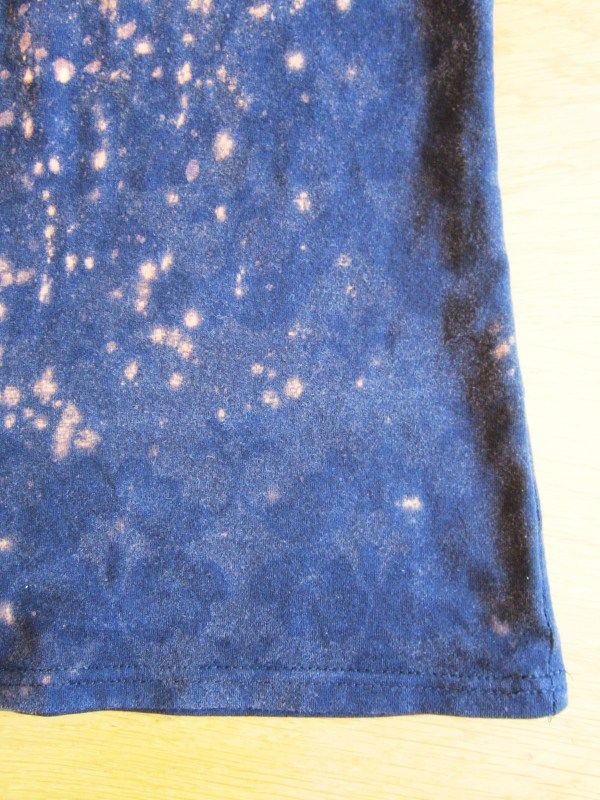 You can still see a bit of the pattern on the edges.
So I decided to spray more bleach on the shirt to add to the blobs.
And then for something extra I sewed copper coloured sequins on some of the bleach dots for a subtle bit of bling.